PRODUCTS AND SERVICES PRICE LIST  AT DAYOADETILOYE.COM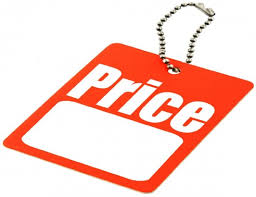 Category A
BUSINESS PLANS
Our Business Plan Sample Template  for your industry or any Industry / business idea.The price is

N10, 000 ($50) (Non Negotiable)

Our professional business plan writing for any start up or existing business for any industry is

N150, 000 ($750) (Negotiable)

depending on time of delivery.
Filling or answering a business plan competition question for you to receive grant from any grant giving organization is

(Negotiable)

depending on number of questions and volume of money you want to receive
BANK OF INDUSTRY Business plan writing for loans is

N50, 000 ($250) (Non Negotiable)

Commercial bank business plan writing for loans is

N60, 000 ($300) (Non Negotiable)
Category B
Business Name Registration with CAC (Corporate Affair Commission)
Business Name –

N30,000 ($150 )

delivered in Two (2) weeks. You will know if your business name is  proved or not in a week.
Limited liability Company –

N90, 000 ($450)

delivered for 1 million share capital in 5-6 weeks
Church registration, club and NGO etc

N150, 000 ($750)

delivered in two month that is 7-8 weeks
Category C

Business plan writing training
Business plan writing training for group –

N200, 000 ($1000)

(Negotiable)
Business plan writing for individual –

N50, 000 ($250)

in our location and       N100, 000 ($500) in your location.
Category D

SALES AND MARKETING TRAINING
Sales/Marketing Training for your organization

N100, 000 ($50)
2. Targeted bulk SMS Marketing to boast your business revenue in any of the                 774 Local Governments in Nigeria. N2 / page SMS.
The minimum you can  send at a time is to 1000 contacts. Minimum Price N2000
Category E

Blog set-up

N30,000 ($125)

delivered in 4 days
Blog money text book titled "The secret of Nigeria millionaire blogger"

N3,000 ($15)

delivered in 24hrs into your e-mail.
Blog Monetization phone consultation – I access your blog and tell you HOW to make money from it or make more money

N10,000 ($50)

Website design and training between

N50, 000 ($250) – N250, 000

($1250) depending on the extend of the design, programming and training
Category F

Order for the Audio message/Seminar Workbook  of Dayo Adetiloye live seminar on starting growing and expanding your business. Price:

N2,000
What to find there:
Highlights /Opportunities at Dayo Adetiloye Live Seminar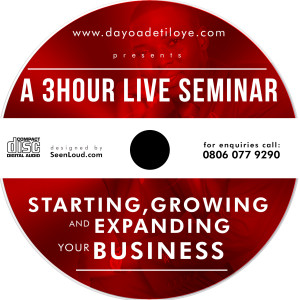 11 secrets of winning Business Grants opportunities in Nigeria
3 Major Marketing Strategies for Business expansion
Wealth creation and retention strategies
7 sources of Multiple streams of income in your business
Top 5 secrets of making millions from the internet
Leverage Caller Club where you can turn N11,500 to N1.56 million minimum in Nigeria by Making free etisalat calls. Read more here http://dayoadetiloye.com/lcc.pdf
Price N5, 000 ($25)
Delivered to your e- mail in 24 hours
Category G

Book by Dayo Adetiloye
Unleashing Your Entrepreneurial Potential For African Students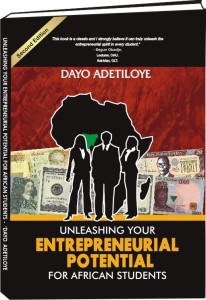 Price: N500 ($2.5)
Category H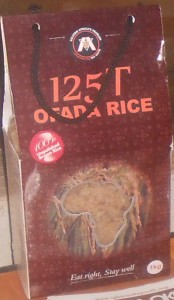 Price N1,500 ($6)per 1kg
To become a distributor,
You register with N2, 100 ($10.5) 
Category I

ADVERTISEMENT ON DAYOADETILOYE.COM
Minimum is N10, 000 ($50). To place advert, click here Advert
Category J

AFFILIATE
Help us to get customer for any of this product or services and earn 20% commission on business plans related.

To Make Payment for any of the products or services

Make payment to any of the following Bank Accounts and send your Payment Details containing:
Product/service * Depositor's name*bank*Amount*email* to 08060779290 and/or send Message to dayoadetiloye@gmail.com.
E.g Cassava Business plan Template * Remi Alao*GTB*10,000*remialao@gmail.com
Banks
Bank: GT BANK
Account Name: Adetiloye Adedayo Patrick
Account Number: 0037218392
Account Type: Savings
2. Bank: DIAMOND BANK
Account Name: HUNDRED AND FIVE ACADEMY
Account Number: 0041562713
Account Type: Current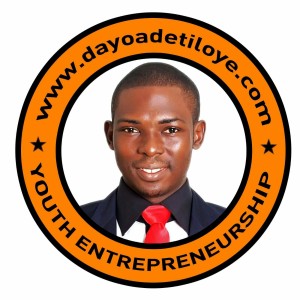 For any enquiries on the price list, Call me on 08060779290, or send me a whatsaap chat on the same number. My BB PIN is 58ECE9AC FOR ANY INFORMATION ON THE PRICE LIST
Till I hear from you Friend.
Keep succeeding!
Dayo Adetiloye (B.Agric, MBA)-
AUTHOR – CONSULTANT – SPEAKER – ENTREPRENEUR – BUSINESS COACH
Helping men to discover, develop and fulfil their business potential.
…Raising 100 Young Millionaire Entrepreneurs in Five Years… since July 2012
08060779290, 08174584556