CHIN-CHIN BUSINESS PLAN IN NIGERIA
Chin-chin Business Plan in Nigeria
This sample Chin-chin Business Plan In Nigeria can be used for Grant Applications, Bank Loans, Proposal writing, Business Concept Note, Competitions etc. The Chin-chin Business is a lucrative business that needs a lot of strategic Planning to start and a business coach like Dayo Adetiloye to help you start the Implementation.
Business Description of Chin-chin Business Plan in Nigeria
Business: Chin-chin
Industry: Food Processing (Business Plan in Nigeria)
Chin-chin is an evergreen fast food, works the cash magic all the time, and loved by the young, as well as the old and practically by every tribe of human in Nigeria.
PATILAD Chin-chin, is a budding food snacks factory involved in production of variety of flavored chin-chin made from finely sourced ingredients, good tasting, nutritional for consumption in Cinemas, Sport Centres, Shopping Malls, Motor Parks, High traffic Streets of Ikeja Lagos State Nigeria.
Our Chin-chin is well nourished with rich flavors, milky, coconut milk and other natural additives.  Our frying and baking technique makes Patilad Chin-chin stand out amongst its equals.   We also take note to maintain a company standard that will make our Chin-chin factory be around for a very long time. Our customer service is of excellence, making sure we always satisfy their tasty need.
Our products undergoes stringent processing and packaging as stated by the standard organization of Nigeria
The benefits of our products and services are;
Availability through penetration into every nooks and cranny of the city with our efficient distribution channels
Fresh and neatly packaged chin-chin
High quality nutritious chin-chin
Consistent and large production capacity to meet the teeming demands for our unique plantains
Excellent customer care services
Fair prices and variety of sizes to meet pocket capacity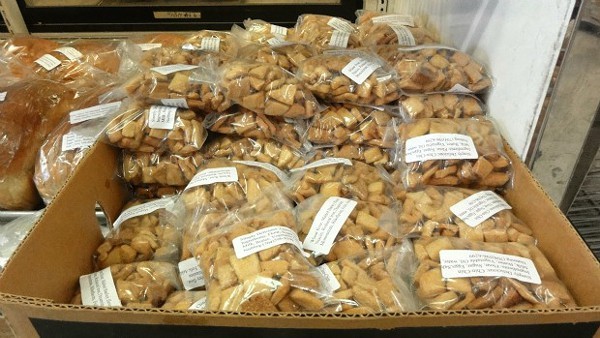 Objective for Patilad Chin-chin Business Plan in Nigeria
-To produce in volumes that reaches every nook and cranny of Calabar and other neighboring states
-To initiate a relationship with bulk purchasers or dealers to reach far places in Nigeria
-To break even by the first year of production and double our ROI by the end of second year
-To provide quality sales service and products at affordable prices.
Our Goal for Patilad Chin-chin Business Plan in Nigeria
To reach and out perform our objectives yearly
To fulfill every crucial stage of our entire vision yearly
To make our chin-chin absolutely irresistible in taste, packaging, reach, supply and pricing
Vision for Patilad Chin-chin Business Plan in Nigeria
To be the most preferred chin-chin in Nigeria
Mission for Patilad Chin-chin Business Plan in Nigeria
To provide high quality, nutritional, and tastefully nourishing flavored Chin-chin.
To make our chin-chin a signature taste with a unique trademark formula disclosed to a close group of trustees.
Management Team of Patilad Chin-chin Business Plan in Nigeria
Patrick Chinazor – is a seasoned business manager with 9years experience in managing food business a graduate of Home-Economics from University of Calabar, with a master's degree in business administration. She worked for minimie chin-chin for 3years as sales and marketing manager of the eastern region. She will be in charge of day to day running of the business.
Mr Dayo Adetiloye – (B. Agric., MBA, and PMP): He has over 15 years' experience in business management, business start-up dynamics, financial management of business and overall business growth and development. He is an alumnus of Enterprise Development Centre (EDC) of the Lagos Business School (LBS), Pan African University (PAU). He is our business development strategist and a strategic partner.
We brought to the business:
Educational skill, marketing and practical experience in food business.
Capacity to consistently provide high quality, nutritional, and flavorful plantain chips all year round.
Valuable food processing skills that make us own the value chain to a good extent.
Management experience of Patilad Chin-chin Business Plan in Nigeria
With over 9 years' experience in production of foods like food both in local and multinational companies, Sinach has gained numerous exposure in managing and sales to the production processing, packaging, sales and managing in food snacks, I've being able to master the technical requirements, financial management, staff recruitment and organization skills among other things necessary to give the firm good commendation from our clients.
My managerial skills has also helped in putting together a workforce for over 9 years, which will  also help me to coordinate  the  team work in most aspect of the company.
I am the CEO of the company overseeing the day to day activities of the business.
Materials and Machine for Patilad Chin-chin Business Plan in Nigeria
Factory Location lease payment, 4months opening stock of ingredient and consumables, packaging machine, industrial gas burner, industrial deep fryers, industrial flour mixer, industrial dough cutter, flavors, groundnut oils, water treatment devices, delivery Vans, Food trucks, Business office building which includes sales area, reception, etc.
Competitor Analysis for Patilad Chin-chin Business Plan In Nigeria
People buy from us because of the following reasons:
Fresh and highly hygienic and well-packaged chin chin
Fair and best possible prices and discount offers
High quality, nutritional, and flavorful products
Different variety of quality and nourishing chin-chin
Excellent customer care services
Our three major competitive advantages are:
Penetrative capacity to reach the nooks and crannies of major cities in Nigeria
High production capacity to meet demands all year round
Fair and best possible prices and discount offers
For the remaining part of this business Plan, including the detailed financial analysis, call me on 08105636015 or 08076359735 or send me an email at dayohub@gmail.com .
We help institutions and organizations to write concepts and implement Business Plan and also train on business Plan writing in Nigeria.
We can help you write a detail, strong and winning business Plan for any use.
Call me on: 08105636015, 08076359735
or Send me an email at: dayohub@gmail.com .
Click here to access my free E-book and newsletter on Grants opportunities in Nigeria and other business opportunities and information to help you discover, develop and fulfil your business potential
(B.Agric, MBA)
08105636015, 08076359735

Serial Entrepreneur - International Business Planning Consultant - Speaker - Trainer - Author - Blogger - Network Marketing professional

- Fellow, Inspire Africa Train-the-Trainer sponsored by US Consulate Lagos
- Fellow, Tony Elumelu Foundation Entrepreneurship Programme
- Top 50 Innovative Entrepreneurs, BET5 by Diamond Bank

He is an alumnus of Enterprise Development Centre (EDC) of the Lagos Business School (LBS), Pan-Atlantic University (PAU). Through his training, mentoring, speaking and coaching programmes, he has empowered many young people over the years to start and grow their own business, build wealth, create multiple streams of income and achieve financial independence.
Latest posts by Dayo Adetiloye (see all)