How To Cook 125T Ofada Rice
Wash the rice, put it in a pot and parboil for 5minutes.
Drain the water and wash again, the pour in a pot with salted boiling water.
Cook until rice is done. (can be cook in jollof, fried, coconut or any other rice delicacy)

How to cook 125T Ofada Rice stew
Ingredients for Ofada rice
Unripe peppers, green tatashe peppers or green bell pepper; locust bean seasoning (iru, ogiri okpei or dawadawa); red palm oil: onion; crayfish: assorted meat and fish
Also Read: How To Make Money From Ofada Rice
How to cook 125T Ofada Rice stew is very simple

Remove the seeds from the green tatashe or the green bell peppers, then wash and blend together with onion.
Grind the crayfish and the locust bean seasoning with a dry mill.
Cook all the meat and fish with the stock cube till well done.
Pour the pepper blend into a separate pot and cook on high heat till all the water dries up.
Pour the red palm oil into a clean dry pot and bleach till it turn clear
Leave the oil to cool down a bit then add the boiled pepper puree. Fry till all the water has dried from the pepper.
Add the crayfish and locust bean seasoning, also the assorted meat and stir well
Add salt to taste, leave to simmer and it is ready to serve.
Become a distributor of 125T Ofada Rice today and Become a Millionaire

How?
Two Types of Registration to Making Money from Ofada Rice in Nigeria.
You register with N2,100 to earn direct income.
You register with N10,500 to earn both direct income and residual income.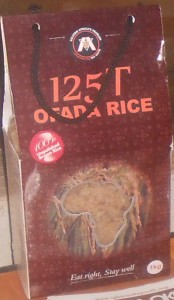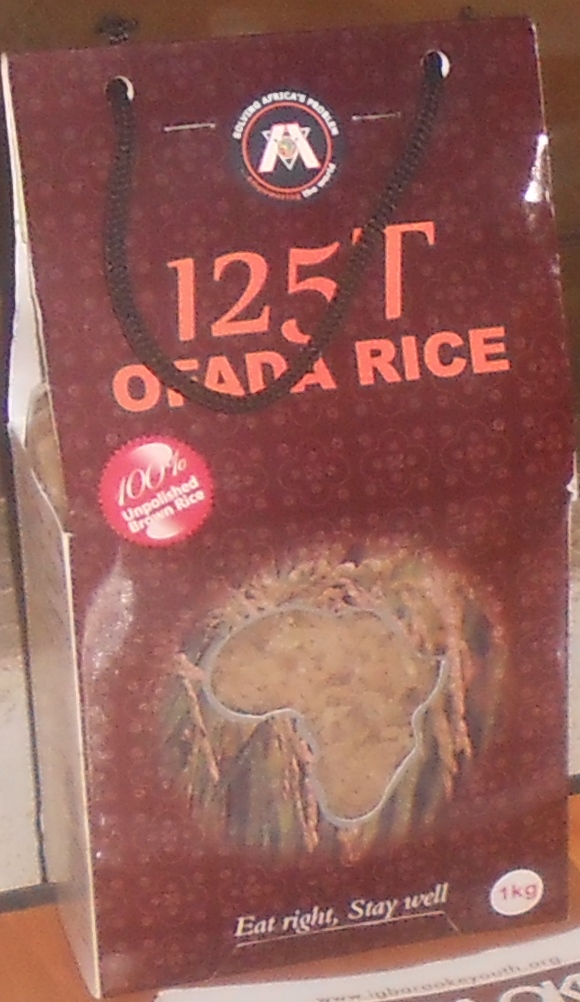 If you need brown rice, you can call 09090613801 or whatsapp this number
[08060779290]. Price: #1,000:00k per 1kg Pack.
Limited stock available.
If you want to be  Making Money from Ofada Rice in Nigeria by buying the franchise, call me on 09090613801 or send whatsaap chat on 08060779290.
To buy in
1. Ile-Ife:  Visit Suite 17, Yakubu shopping Complex,  Ondo Road, Modakeke, Ife, Osun state.
2. Ibadan: No1, Suite 24/25, Rayop Complex, airport junction, Alakia Ibadan, Oyo state.
(B.Agric, MBA)
08105636015, 08076359735

Serial Entrepreneur - International Business Planning Consultant - Speaker - Trainer - Author - Blogger - Network Marketing professional

- Fellow, Inspire Africa Train-the-Trainer sponsored by US Consulate Lagos
- Fellow, Tony Elumelu Foundation Entrepreneurship Programme
- Top 50 Innovative Entrepreneurs, BET5 by Diamond Bank

He is an alumnus of Enterprise Development Centre (EDC) of the Lagos Business School (LBS), Pan-Atlantic University (PAU). Through his training, mentoring, speaking and coaching programmes, he has empowered many young people over the years to start and grow their own business, build wealth, create multiple streams of income and achieve financial independence.
Latest posts by Dayo Adetiloye (see all)