Hurray! We Made It! We are 11 out of the Top 100 Business Coaching Blogs in the World!
Yes, you heard me right!
After forcing myself to get out of the  bed on a cold raining day coupled with the poor road network in my locality that wouldn't just let me get to work on time, I made it only to find this exhilarating news!
Apparently, there has been some guru and industry leader, at http://blog.feedspot.com/business_coach_blogs/ that I have never met or discussed before were stalling on us and our work at Dayo Adetiloye Business Hub via www.dayoadetiloye.com .
You can't believe the surprise and joy in my heart to find that people you never knew or met before will check your work and choose to applaud you a job welldone.
This brings to my remembrance some 5 years ago when I started, I just was that curious entrepreneur who loved the internet and wanted to share value with the world and that is exactly what we are doing today.
Perhaps the lessons I  want to share with you in this in, consistency, handwork and the 'never-say-die' attitude stands out. Choose to give yourself to that dream of yours today and like they say, the sky is your starting point.
Click here to read more.
This is the email i received
My name is Anuj Agarwal. I'm Founder of Feedspot.
I would like to personally congratulate you as your blog Dayo Adetiloye has been selected by our panelist as one of the Top 100 Business Coach Blogs  on the web.
I personally give you a high-five and want to thank you for your contribution to this world. This is the most comprehensive list of Top 100 Business Coach Blogs on the internet and I'm honored to have you as part of this!
Also, you have the honor of displaying the following badge on your blog. Use the below code to display this badge proudly on your blog.
Haven't heard about my MLM success story?
Click here to Read More.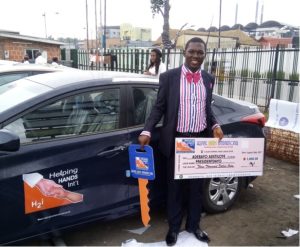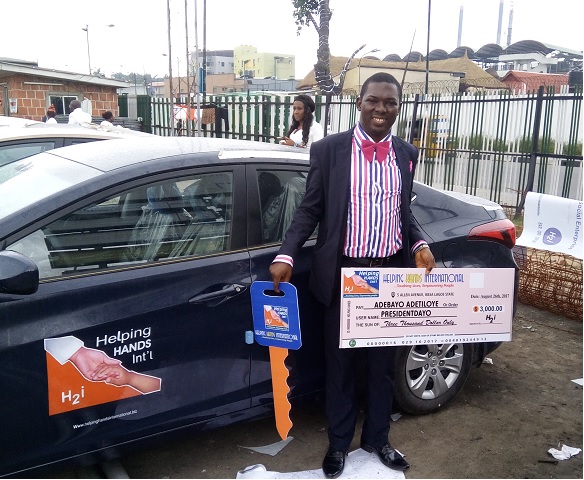 I look forward to celebrating with you too!
(B.Agric, MBA)
08105636015, 08076359735

Serial Entrepreneur - International Business Planning Consultant - Speaker - Trainer - Author - Blogger - Network Marketing professional.

- 2018 SME Business Trainer and Coaching Advisor at GIZ for SME Loop.
- 2018 YALI RLC Online Cohort 9
- 2017 Fellow, Inspire Africa Train-the-Trainer Entrepreneurship programme sponsored by US Consulate Lagos and the Dickey Center, U.S.A.
- 2016 Fellow, Tony Elumelu Foundation Entrepreneurship Programme
- 2015 Top 50 Innovative Entrepreneurs, BET5 by Diamond Bank and EDC, PAU.

He is an alumnus of Enterprise Development Centre (EDC) of the Lagos Business School (LBS), Pan-Atlantic University (PAU). Through his training, mentoring, speaking and coaching programmes, he has empowered many young people over the years to start and grow their own business, build wealth, create multiple streams of income and achieve financial independence.

- He is a Certified Trainer in Design Thinking by the U.S Consulate, Lagos and the inspire Africa Entrepreneurship Institute.
Latest posts by Dayo Adetiloye (see all)