My experience at the
Business Innovation and Growth Platform (BIG)
Induction workshop
About GEM
The Growth and Employment project is implemented by the Federal Ministry of Industry, Trade and Investment (FMITI) and supported by the World Bank.
The project became effective in July 2013, and will close in September 2018.
The project focuses on manufacturing and service sectors, specifically supporting Information Communication Technology,entertainment, tourism and hospitality, light manufacturing (and agro-processing industries) and construction.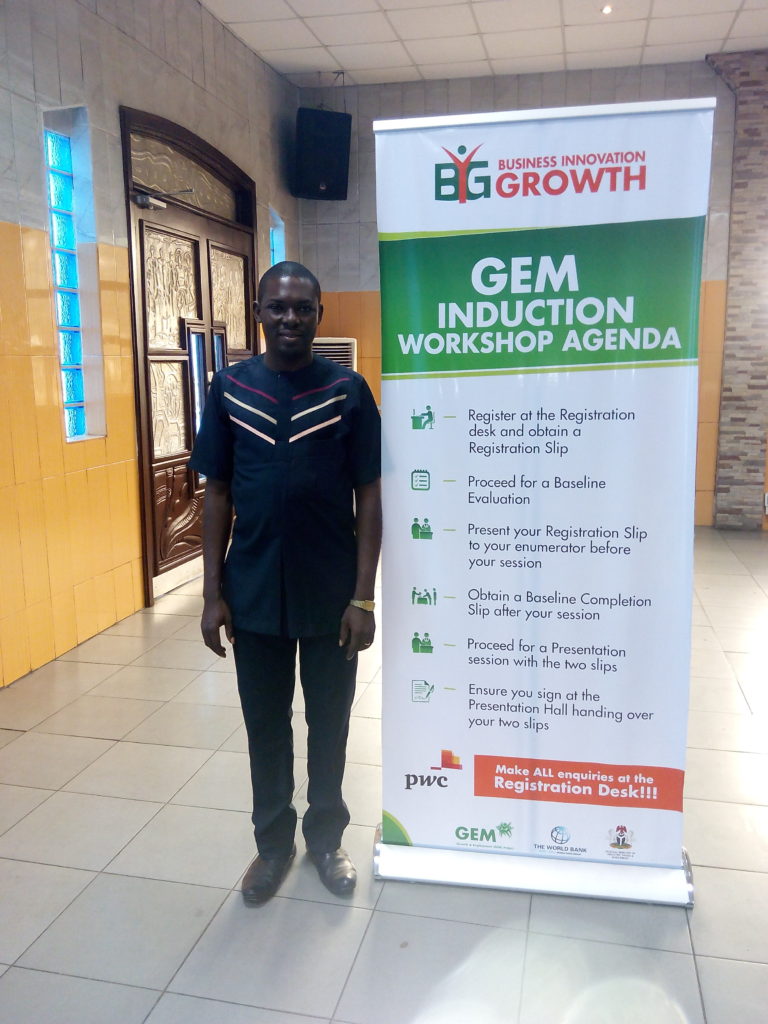 My experience at the
Business Innovation and Growth Platform (BIG)
Induction workshop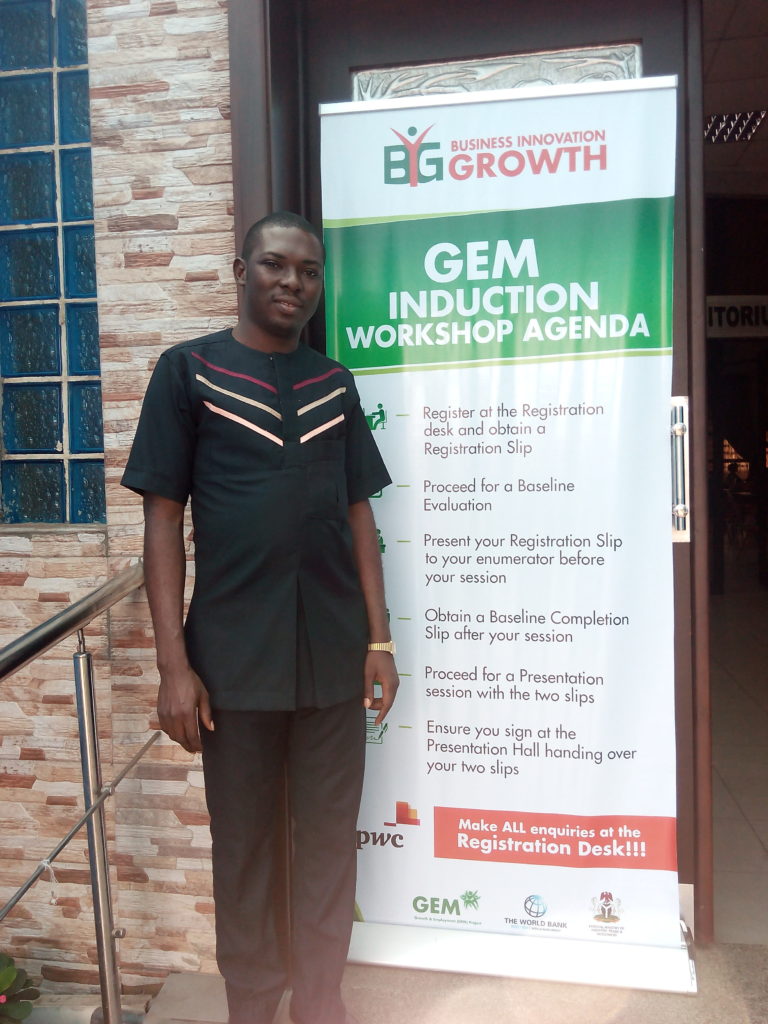 Click here to Apply
How to access BIG
BIG APPLICATION PROCESS
Log into BIG Portal
Check your eligibility
Ensure that your business satisfy all the BIG eligibility criteria
Apply online and receive an automatic response
The response will be an email. This email will provide you with a username and password for you to sign-up and register your business
Web-based Questionnaire
Sign-in with your username and password to provide required information in the registration form. This will take less than 10 minutes of your time.
Successful applicants notified
Your application will be evaluated by the project team.
All successfully registered businesses will be invited to attend an induction workshop within your location.
Attend Induction Workshop
The BIG team will: Provide an overview of the programme; Conduct verification of Identity;
Undertake needs assessment of businesses; Provide an overview of the BIG Services
Access BIG Services
Successful applicants will have access to a wide range of BIG Services including; Consulting, Training and Grants
(B.Agric, MBA)
08105636015, 08076359735

Serial Entrepreneur - International Business Planning Consultant - Speaker - Trainer - Author - Blogger - Network Marketing professional

- Fellow, Inspire Africa Train-the-Trainer sponsored by US Consulate Lagos
- Fellow, Tony Elumelu Foundation Entrepreneurship Programme
- Top 50 Innovative Entrepreneurs, BET5 by Diamond Bank

He is an alumnus of Enterprise Development Centre (EDC) of the Lagos Business School (LBS), Pan-Atlantic University (PAU). Through his training, mentoring, speaking and coaching programmes, he has empowered many young people over the years to start and grow their own business, build wealth, create multiple streams of income and achieve financial independence.
Latest posts by Dayo Adetiloye (see all)