Deadline: 14 October 2018
Can you design a business or NGO that solves one of the Distribution Challenges? If yes, then apply for the D-Prize!
Applicants are invited to apply for the D-Prize to recognise new entrepreneurs who increase access to proven poverty interventions. The world has already invented ways to end poverty, yet the best interventions are not being distributed at mass-scale.
D-Prize Challenges
Girl's Education

Sugar daddy awareness challenge

Agriculture

Quality seed challenge
Fertilizer challenge
Improved farm practices challenge
Custom agriculture challenge

Energy

Solar lamp challenge
Cook stove challenge

Global Health

Patient identification challenge
Maternal health challenge
VMMC challenge
PMTCT challenge
Sayana® press challenge
Immunization challenge

Education

Flipped classroom challenge
Student testing challenge

Governance and Infrastructure
Custom

Propose your own challenge
Join my Premium WhatsApp Group for Instant Grant Alert, Guide on How to Apply and Free Business Plan Download...
- click here.
Prize Information
All winners will be awarded up to $20,000. The award is offered in the form of a convertible grant.
Up to 25 of the most promising proposals will be selected for funding awards, regardless of which challenge track was selected.
Eligibility Criteria
D-Prize challenges are open to anyone or any teams. The sole restriction is that individuals and their immediate family on the judging panel may not participate as a contestant.
D-Prize is also open to any business model (for profit, non-profit, and everything in between).
Applicants should have enormous ambition, and can imagine themselves as successful entrepreneurs. Applicants are ready to launch their new venture, and – if a pilot proves successful – applicants are excited to grow it into a world changing organization.
A student having existing commitments should have a clear idea how to transition into a full-time founder.
D-Prize is exclusively interested in ventures that will scale distribution of an already proven poverty intervention in the developing world.
Prototypes of promising new interventions are not funded.
How to Apply
Interested applicants must apply online via given website.
For more information, please visit D-Prize.
To download Free Final Year Project Topics and other Research Material sorted by department
- click here
Join my Premium WhatsApp Group for Instant Grant Alert, Guide on How to Apply and Free Business Plan Download...
- click here.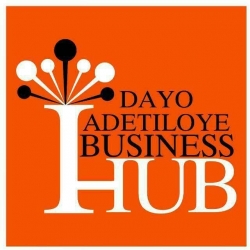 Dayo Adetiloye
(B.Agric, MBA)
08105636015, 08076359735

Serial Entrepreneur - International Business Planning Consultant - Speaker - Trainer - Author - Blogger - Network Marketing professional.

- 2018 SME Business Trainer and Coaching Advisor at GIZ for SME Loop.
- 2018 YALI RLC Online Cohort 9
- 2017 Fellow, Inspire Africa Train-the-Trainer Entrepreneurship programme sponsored by US Consulate Lagos and the Dickey Center, U.S.A.
- 2016 Fellow, Tony Elumelu Foundation Entrepreneurship Programme
- 2015 Top 50 Innovative Entrepreneurs, BET5 by Diamond Bank and EDC, PAU.

He is an alumnus of Enterprise Development Centre (EDC) of the Lagos Business School (LBS), Pan-Atlantic University (PAU). Through his training, mentoring, speaking and coaching programmes, he has empowered many young people over the years to start and grow their own business, build wealth, create multiple streams of income and achieve financial independence.

- He is a Certified Trainer in Design Thinking by the U.S Consulate, Lagos and the inspire Africa Entrepreneurship Institute.