Rabbit Farming Business plan in Nigeria
This sample Rabbit Farming Business Plan In Nigeria can be used for Grant Applications, Bank Loans, Proposal writing, Business Concept Note, Competitions etc.
Rabbit Farming Business Plan is a lucrative business that needs a lot of strategic planning to start and a business coach like Dayo Adetiloye to help you start the Implementation.
Business Description of Rabbit Farming Business plan in Nigeria
Business: Rabbit Farming
Industry: Agriculture (Animal Farming; Rabbit Farming Business plan in Nigeria)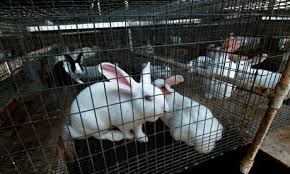 PATILADWONDER is a Rabbit Farming and Training outfit involved in breeding and selling of table size live rabbit targeting Nigeria and international market.
We ensure we always use the best quality inputs and proper hygienic conditions for our stock at all times. With the right combination of input we get our rabbit to reach maximum weight in the quick time.
The benefits of our products and services are
Healthy live rabbit with good weight

Point-and-kill also available.

Customer Care

Online ordering for both our products and training,

Home delivery services
My business meets a need and demand for:
The provision of fresh and healthy rabbit (animal protein) meat

The demand for skin/hdye from this animals to meet the demand of the textile industry

The demand for increased production and consumption of white meat as opposed to red meat in our diets.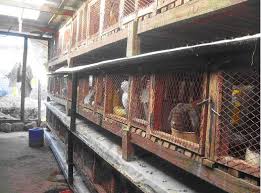 I am in this business because I have passion for Rabbits. And I developed this from childhood. I have discovered an unsatisfied market in my area. I have a great passion for self-reliance and creating job opportunities.
Our Objective Rabbit Farming Business plan in Nigeria

Constant growth in sales in 12 months.

To generate customer satisfaction so that at least 60% of our customer base is repeat business.

To provide quality product at reasonable prices with exemplary services.
Our Goal for the Rabbit Farming Business plan in Nigeria
– To be a one stop-shop in South West for Rabbit meat and hides in Nigeria.
– To have trained over 500 trainees in 12 month.
– Our Vision for the Rabbit Farming Business plan in Nigeria
To provide exceptional Rabbit meat and hides at affordable cost
– Our Mission for the Rabbit Farming Business plan in Nigeria
To exceed the customers' expectations by providing quality services in a loving and caring way
Management Team of the Rabbit Farming Business plan in Nigeria
Femi olumuyiwa – Has over 8 years' experience in Rabbit business. He will be in-charge of day to day activities of the business.
Mr Dayo Adetiloye – Has Master in business administration (MBA) and he is a project management professional (PMP). He will be in charge of business development and a strategic partner in the business.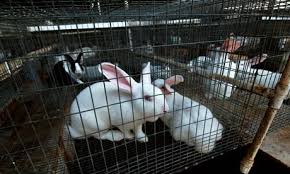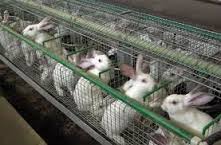 We brought to the business:
Capacity to produce on a large scale

Our experience in the industry bring competence and credibility

My staff brings operational, marketing and promotional skills to the business
My Management experience i have gained, for the Rabbit Farming Business plan in Nigeria
With over 13 years' experience in the rabbit business, I've being able to master the professional low-cost management techniques for keeping rabbits and been able to consistently provide good commendation from our customers.
Also interpersonal relationship with customers will also paved way for them to trust us with their clothing's.
My managerial skills has also helped in putting together a workforce for over 5 years, which will also help me to raise a team work in most aspect of the company.
I am the CEO of the company overseeing the day to day activities of the business.
Materials for Rabbit Farming Business plan in Nigeria
A rabbitry house, indoor hutches or cages, mud feed and water pot, grass rack, kindling box, good quality concentrates, supply of fresh grasses, artificial vagina, first aid box, livestock inventory record, etc.
COMPETITOR ANALYSIS RABBIT FARMING BUSINESS PLAN IN NIGERIA
People patronise us because of the following reasons:
The weight and quality of our live rabbit

Our rabbits are healthy and do not come down easily with disease

Customer Care

Our good prices

Online ordering for both training and production

Home delivery services
Our two major competitive advantages are:
Sale of healthy and hygienically raised rabbit stock of the best quality breed.

Point-and-kill services, prompt home delivery
For the remaining part of this business Plan, including the detailed financial analysis, call me on 08105636015 or 08076359735 or send me an email at dayohub@gmail.com .
We help institutions and organizations to write concepts and implement Business Plan and also train on business Plan writing in Nigeria.
We can help you write a detail, strong and winning business Plan for any use.
Call me on: 08105636015, 08076359735
or Send me an email at: dayohub@gmail.com .
Click here to access my free E-book and newsletter on Grants opportunities in Nigeria and other business opportunities and information to help you discover, develop and fulfil your business potential.
(B.Agric, MBA)
08105636015, 08076359735

Serial Entrepreneur - International Business Planning Consultant - Speaker - Trainer - Author - Blogger - Network Marketing professional

- Fellow, Inspire Africa Train-the-Trainer sponsored by US Consulate Lagos
- Fellow, Tony Elumelu Foundation Entrepreneurship Programme
- Top 50 Innovative Entrepreneurs, BET5 by Diamond Bank

He is an alumnus of Enterprise Development Centre (EDC) of the Lagos Business School (LBS), Pan-Atlantic University (PAU). Through his training, mentoring, speaking and coaching programmes, he has empowered many young people over the years to start and grow their own business, build wealth, create multiple streams of income and achieve financial independence.
Latest posts by Dayo Adetiloye (see all)