YOU TOO CAN BECOME A YouWiN! MILLIONAIRE WINNER

YouWiN! 4

GRANT WINNING WORKBOOK




WOULD YOU LOVE TO BE HELPED

TO

BE THE
NEXT YOUWiN! MILLIONAIRE?
MEET SOME OF OUR PAST WINNERS



Ademola Balogun (YouWiN 1 Awardee)

CEO SAB MART Stores International

Youwin 4 is here! Maximize the opportunity with Mr dayo. He is a consultant of notable repute. His unique contribution to my winning youwin 1 cannot be quantify

Bunmi Arowosafe (YouWiN 2 Awardee)

Proprietress, Life Moulding School

I recommend him everytime to work with you on your business ideas and plans. He has grace to raise millionaires. I am one of his products in YouWiN Business Plan Competition.

Olaolu Abidoye (YouWiN 2)

Block Industry

My friend will not start her block industry today with out God sent Help, Mr Dayo.

He is a consultant per excellence. Follow his Guide, Workbook and any sujestion he gives.

Kemi Ibukun (YouWiN 3 Awardee)

CEO Glitters Creativity World

I run a vocational school. YouWiN has made it possible to enlarge my capacity. I thank God for sending Mr Dayo To make it happen. Any advise he gives to you. Listen to him.

Peter Ogunlowo (Youwin 3 Awardee)

Poultry Farmer

I failed youwin 1. When I had the opportunity again in YouWiN 3, I invested all my Vigor and also consulted Mr Dayo. Today YouWiN made my dream come to pass. I Thank God.

Olufemi Ayoola (Youwin 3 Awardee)

CEO, Print Mind Technologies

Like play, like joke, my dream of becoming the Top Printing Establishment in my state is now possible. I Thank God for the YouWiN Programme and the God sent to me, Mr Dayo.

Alere Ifedayo (Youwin 3 Awardee)

CEO, Tradio Clothiers

Mr Dayo is God sent to me. I have not seen him before, but I have won YouWiN through his great conribution. YouWiN is Real. Any thing he advise you to do, just do it.
NB:
working with you does not guarantee that you will win the competition. We have some other people we worked with also, who did not win.

What we guarantee you is a solid business plan.

We depend totally on God for you to be selected

.
3 Ways we can Work Together to Win
YouWiN 4
1. You can Access our Grant Winning Workbook- we have explained each of the questions step by step and you can use it to write the answers to the questions.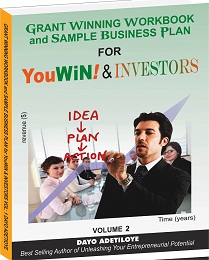 We have two types:
A. General: You can use it to write for any industry. It contains general guide. Cost N5000
CONTENTS FOR GENERAL
About YouWiN!

Step by step registration of YouWiN!

8 reasons why people don't win YouWiN!

4 criteria for winning YouWiN!

How to raise investors beyond YouWiN!

A-Z of writing a business plan

5 Stage1 Sample business plans from YouWiN! 2 competition

Life sample for YouWin 4
B. Specific: This contains all the information in the generalworkbok and specific information tailor made for a particular industry and contain business Model for that industry. Cost N10,000
The industries Available are
1. Agriculture- Poultry farming, Fish farming, Cassava farming, Plantain plantation.
2. Education- Crèche, Nursery and primary school, Vocational training, Tutorial centre.
3. Fashion business
4. Printing Press
5. ICT
6. Restaurant
7. Food processing
8. Pure water Factory
9. Bakery
10. Car wash.
11. Block Industry
Note: You can request for any other industry apart from this ones and it will be delivered to you in 3 days.
2. Expert Review- We encourage it a lot. Either you do it with us or you do it with other people. After you have finished writing it, we can help you review it and see what we can add or remove to make it fit for success. Cost: Is Negotiable. It will take 3-4 days to get your job You can give me a call: 08060779290. Or 08174584556 or send me an email to dayoadetiloye@gmail.com
3. Professional write-up: This is a very good option if you can afford it. You just give us details about your idea and we help you package it from start to finish. We have some questions we will ask you, like the name of your business, your location, your competition etc. This option is good for busy executives and people that can afford it. Cost: Is Negotiable. It will take 4-5 days to get your job. You can give me a call: 08060779290. Or 08174584556 or send me an email to dayoadetiloye@gmail.com
Seminar/Group Training/ Coaching programme

If you have a platform and you want us to training and coach your people on YouWiN 4 and how to prepare to win. You can give me a call: 08060779290. Or 08174584556 or send me an email to

dayoadetiloye@gmail.com
Decide which of the products or services you will have interest in and order for it as the prices will increase as we get closer to the deadline.
How To Make Payment For Any Of Our Services
Step 1
You can make cash Payment or Online transfer to any of these bank accounts and follow the instructions thereafter .::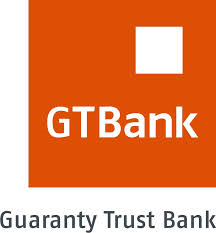 1. Bank: GT BANK
Account Name: Adetiloye Adedayo Patrick
Account Number: 0037218392
Account Type: Savings
2. Bank: ACCESS BANK

Account Name: Adetiloye Adedayo Patrick
Account Number: 0033807847
Account Type: Savings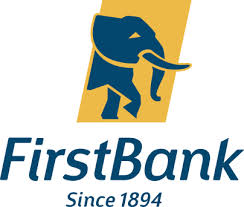 3. Bank: FIRST BANK
Account Name: Adetiloye Adedayo Patrick
Account Number: 3087803393
Account Type: Savings
4. Bank: DIAMOND BANK
Account Name: HUNDRED AND FIVE ACADEMY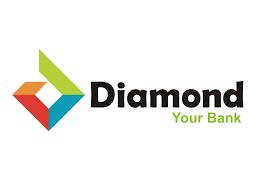 Account Number: 0041562713

Account Type: Current

Step 2

After making the payment, make sure you send your payment details to me through SMS to: 08060779290 or 08174584556 and/or email to: dayoadetiloye@gmail.com . The subject of the email should be "YOUWIN 4 GRANT WINNING WORKBOOK ".

The payment details you are to send are:

1. Your Full Name

2. Bank paid to

3. Teller number

4. Amount paid

5. Your Phone Number

6. Your email address

7. The Product or services requested for

e.g Remi Adams, Diamond Bank, Onlinetransfer, 10,000, 08060779290, remiadams@gmail.com, (Poultry Specific)

Your product (Workbook) will be delivered to your email in less than 24hrs




Hurry now and order for our services that can make you a millionaire winner.


WORDS OF WISDOM

• You are what you think
• A job is a short term solution to a long term problem
• A highly paid slave is still a slave
• Why climb the corporate ladder when you can own the ladder

My Millionaire friend, till I hear from you,


Keep succeeding!

Dayo Adetiloye (B.Agric, MBA).

AUTHOR - CONSULTANT - SPEAKER - ENTREPRENEUR - BUSINESS COACH
…Raising 100 Young Millionaire Entrepreneurs in Five Years… since July 2012

dayoadetiloye@gmail.com

08060779290, 08174584556