SEMINAR: MAKING MONEY FROM BUSINESS PLAN WRITING IN NIGERIASumo
Dayo Adetiloye Business Hub
Presents
MAKING MONEY FROM BUSINESS PLAN WRITING
SEMINAR
COST: N 25,000 /AFTER DEADLINE: N 50,000
Deadline for registration July 31st 2017
Date: Saturday 5th of August 2017        
Venue: Venue: Tech24, 1st Floor, Nikki, Africana Plaza, 70C Allen Avenue (Opposite UBA ), Ikeja, Lagos.
Time: 9am- 5pm
30 Seats Available
1st come 1st serve
COURSE OUTLINE
How to write a comprehensive business plan for Bank loan, investors and grant opportunities with free samples and templates.

Starting and Building a business around Business Plan writing.

How to get your first client.

3 free samples of Business plan from hot sectors.

How to secure partnership and relationship with other consultants.

How to use internet to market your business plan writing services.

How to position for business grant writing opportunities.

2 recommended books for a business plan writing consultant.

How to recruit other business plan writers.

Financial Model, Business Canvass and / financial planning template.

Legal aspect of business plan writing.

How to profile businesses for traction to access funding opportunities for start-ups.

How to arrange and sign business contracts with clients.
OTHER BENEFITS
Certificate, Workshop Materials, Lunch, and Tea Break
DISCOUNTED OFFER: N25,000
You can charge as high as N150,000- N500,000 for a business plan writing Job.
Promo! Promo!! Promo!!! Click here to get our business for 10,000 Naira....
- click here.
Make Payment to:
    Bank: United Bank for Africa (UBA)
Account Name: Dayo Adetiloye Business Hub
Account Number: 1019877638
Account Type: Current
For your registration and enquiries please call/WhatsApp
Adejumobi: 0810 563 6015

or
Adedoyin: 0807 635 9735

Or
Send a mail to dayohub@gmail.com
Facilitator: Dayo Adetiloye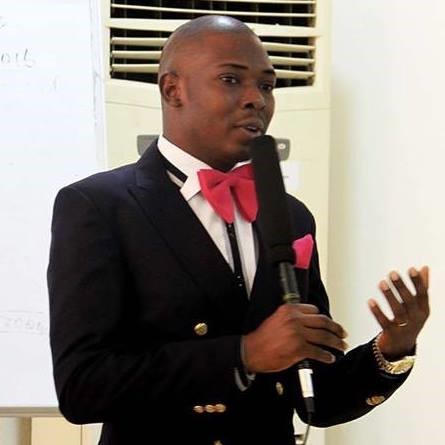 He has over 7 years' experience in the industry with a lot of success stories of working with over 1000 clients via www.dayoadetiloye.com . He is an Alumnus of Enterprise Development Centre (EDC) of Pan Atlantic University (PAU), Lagos Business School (LBS) Lekki-Epe, Lagos.
To download Free Final Year Project Topics and other Research Material sorted by department
- click here
Click here: Learn How I Became A Nigeria Millionaire Blogger And How You Too Can....
- click here.
(B.Agric, MBA)
08105636015, 08076359735

Serial Entrepreneur - International Business Planning and Development Consultant - Speaker - Trainer - Author - Blogger - Network Marketing professional.

- 2018 SME Business Trainer and Coaching Advisor at GIZ (Deutsche Gesellschaft für Internationale Zusammenarbeit) for SME Loop.
- 2018 Executive Director/ Project Manager, Dayo Adetiloye Empowerment and Development Initiative
- 2018 YALI RLC Online Cohort 9
- 2017 Fellow, Inspire Africa Train-the-Trainer Entrepreneurship programme sponsored by US Consulate Lagos and the Dickey Center, U.S.A.
- 2016 Fellow, Tony Elumelu Foundation Entrepreneurship Programme
- 2016 CEO, Dayo Adetiloye Business Hub
- 2015 Top 50 Innovative Entrepreneurs, BET5 by Diamond Bank and EDC, PAU.

He is an alumnus of Enterprise Development Centre (EDC) of the Lagos Business School (LBS), Pan-Atlantic University (PAU). And Obafemi Awolowo University (OAU) Ile-Ife, Nigeria.

Through his training, mentoring, speaking and coaching programmes, he has empowered many young people over the years to start and grow their own business, build wealth, create multiple streams of income and achieve financial independence.

- He is a Certified Trainer in Design Thinking by the U.S Consulate, Lagos and the inspire Africa Entrepreneurship Institute.
Latest posts by Dayo Adetiloye (see all)