VACANCY! VACANCY!! VACANCY!!!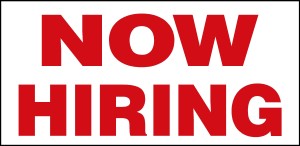 Executive Trainee Positions
A growing consulting firm situated in Ile-Ife, Osun State is seeking to engage young, vibrant, challenge loving and forward thinking candidates to fill the vacancies for the under-listed positions:
Project Manager                               RC 01
Operations Manager                        RC 02
Assistant Operations Manager      RC 03
Front Desk Officer                            RC 04
Accountant/ Admin officer             RC 05
Marketers                                            RC 06
Interested candidates should apply with a minimum of an OND, HND or BSc. in any field of study.
The person:
– Must show adaptability, willingness to learn new skills and commitment to exceptional service delivery.
– Must be able to work and deliver with little or no supervision.
– Must have a flair for knowledge, hard Work and be very creative
– Must be client focused, energetic and pro-active.
– Must have special interest in small and medium scale businesses and an unquenchable passion for business development.
– Must possess excellent communication and presentation skills (both written and oral).
JOB REMUNERATION– Very Attractive
MODE OF APPLICATION:
Send Name, Phone Number, Age, Gender, qualification and job position to 08060779290 on or before 5th July, 2014.
In addition,
Send your Application, Cover letter and CV to: dayoadetiloye@gmail.com on or before 5th of July, 2014.
Enquiries: 08060779290.
The application letter must carry the position code you are applying for e.g. RC O1 for the Project manager, RC 06 for the position of a marketer.
Good Luck!
(B.Agric, MBA)
08105636015, 08076359735

Serial Entrepreneur - International Business Planning Consultant - Speaker - Trainer - Author - Blogger - Network Marketing professional

- Fellow, Inspire Africa Train-the-Trainer sponsored by US Consulate Lagos
- Fellow, Tony Elumelu Foundation Entrepreneurship Programme
- Top 50 Innovative Entrepreneurs, BET5 by Diamond Bank

He is an alumnus of Enterprise Development Centre (EDC) of the Lagos Business School (LBS), Pan-Atlantic University (PAU). Through his training, mentoring, speaking and coaching programmes, he has empowered many young people over the years to start and grow their own business, build wealth, create multiple streams of income and achieve financial independence.
Latest posts by Dayo Adetiloye (see all)