IMPORTANT AND URGENT!!!
WIMBIZ has opened the call for applications for the 2016 Graduate Internship Program (WGIP).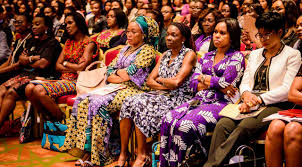 The Graduate Internship Program is a 3-6 month intensive internship and mentoring program aimed at developing the employability skills of Nigerians.
WGIP was created to bridge the employability gap among *female graduates* by providing opportunities for them to:
1. Experience work in a formal setting
2. Develop workplace skills in an established organization
3. Be mentored on the job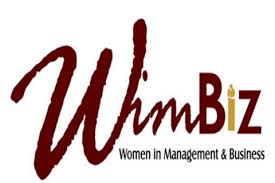 WGIP is open to any unemployed Nigerian female graduate who:
i. Is looking for a job
ii. Has a desire to build a career and seeks professional development
iii. Is passionate about her future
iv. Is willing to learn
v. Wants to stand out!
To apply, fill the form at: https://docs.google.com/forms/d/e/1FAIpQLSeeVklZEfGySwKIUHDPAJUxv40H-I681eMnLnqXfABHVHSYaw/viewform
*Application Deadline is Monday, August 15th 2016.* (That's next week Monday)
For further information please call 0803 594 6249.
Applications will be treated on a first come first served basis.
TELL A YOUNG UNEMPLOYED FEMALE GRADUATE TO APPLY TODAY!
WIMBIZ has opened the call for applications for the 2016 Graduate Internship Program (WGIP).
(B.Agric, MBA)
08105636015, 08076359735

Serial Entrepreneur - International Business Planning Consultant - Speaker - Trainer - Author - Blogger - Network Marketing professional

- Fellow, Inspire Africa Train-the-Trainer sponsored by US Consulate Lagos
- Fellow, Tony Elumelu Foundation Entrepreneurship Programme
- Top 50 Innovative Entrepreneurs, BET5 by Diamond Bank

He is an alumnus of Enterprise Development Centre (EDC) of the Lagos Business School (LBS), Pan-Atlantic University (PAU). Through his training, mentoring, speaking and coaching programmes, he has empowered many young people over the years to start and grow their own business, build wealth, create multiple streams of income and achieve financial independence.
Latest posts by Dayo Adetiloye (see all)