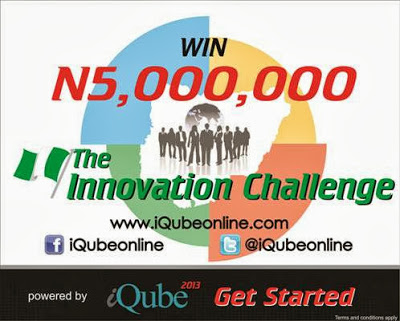 If you have an innovative concept as a developed idea, product or service that provides new value and has the potential to solve a social or economic challenge, then 5 million naira awaits you.
Visit – www.iQubeonline.com
Introduction
iQube regards an innovative concept as a developed idea, product or service that can create new value through its potential to solve a social or economic problem. The Innovation Challenge is a uniquely designed contest aimed at promoting and rewarding innovation. The Innovation Challenge is organised by iQube in conjunction with its strategic partners.
Objective of The Innovation Challenge
• To provide a platform for the Nigerian youth to present innovative concepts that can provide significant economic and social impact
• To promote innovation and 'out-the-box' thinking among young professionals
• To reward innovation challenge participants and winners with N5million reward.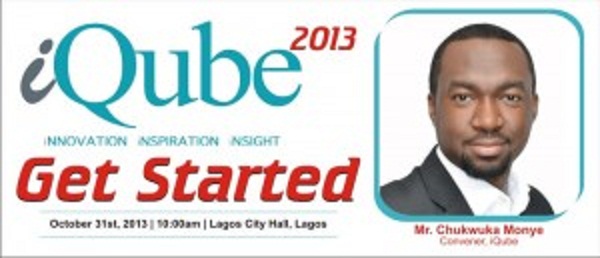 (B.Agric, MBA)
08105636015, 08076359735

Serial Entrepreneur - International Business Planning Consultant - Speaker - Trainer - Author - Blogger - Network Marketing professional

- Fellow, Inspire Africa Train-the-Trainer sponsored by US Consulate Lagos
- Fellow, Tony Elumelu Foundation Entrepreneurship Programme
- Top 50 Innovative Entrepreneurs, BET5 by Diamond Bank

He is an alumnus of Enterprise Development Centre (EDC) of the Lagos Business School (LBS), Pan-Atlantic University (PAU). Through his training, mentoring, speaking and coaching programmes, he has empowered many young people over the years to start and grow their own business, build wealth, create multiple streams of income and achieve financial independence.
Latest posts by Dayo Adetiloye (see all)