Executive Summary of Beverage company Business Plan in Nigeria
PATILAD Tea (aka Patilad flavoured tea) is a standard and registered beverage company that will be located in Lekki Lagos State but hope to establish a robust distribution network all across Nigeria.
PATILAD Tea will be involved in the production, packaging and distribution of tea & beverages made from Roselle calyxes. Our plan is to build our brand to become a household name all across Nigeria. We want our tea to be found in supermarkets and stores all across Nigeria.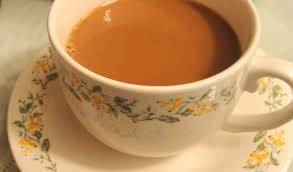 We are at the final stage of leasing a facility that is spacious enough to handle the kind of production company that we intend launching and the facility is located not too far from our greenhouse farm where we grow our raw materials.
Our Product
We create our own powerful infusion of Roselle calyxes carefully blend it with natural flavors to produce the tea and beverages. This combination of the raw materials and natural ingredients provides a potent dose of unique plant anti-oxidants from the hibiscus with the best possible flavour once brewed. The tea and beverages tastes so good we don't need to add any colours or artificial flavours so we keep them simple. The tea comes in different packs of natural flavours and non-flavoured ones. Our products are highly produced with a carefully selected raw material so we can be confident of optimum results.
Competition:
Our company is forming its own market with the unique concept and recipe blend which has passed very well during our random market test. Everyone needs a dose of healthy tea with unique taste experience and flavour. PATILAD Tea will ensure that all our customers are given first class treatment whenever they visit any of our chains of outlets. We have a CRM software that will enable us manage a one on one relationship with our customers no matter how large the numbers of our customers' base may grow to. We will ensure that we get our customers involved when making some business decisions that directly affect them.
Our Company
PATILAD Tea is owned by Patrick Dayo Adetiloye and his immediate family members. Patrick is a food drinks specialist; he has a B.Sc. in Food Science and a Masters in Business Administration, with well over 10 years of hands on experience in the foods production industry, and worked with some of the leading brands in Nigeria.  Although the business is launching out with a distribution network around Lagos, Ibadan and Ogun State but there is a plan to expand to other states in a very short while.
The business will reach positive cash flow in its 2nd year of operation, allowing for expedited repayment of its loan obligations, as well as for dividends to be paid to the owners.  Revenue will top N10, 000,000,  and profit will reach about N2o,ooo,ooo in the 2nd year of operation.
VISION
Our vision is to be a household name in the tea & beverages business in Nigeria reaching every part of the nation and beyond.
MISSION
Our mission is to build a Tea and Beverage Company with unique recipes and business rendition whose products can be found in supermarkets and grocery stores all across Nigeria and other African nations.
We also intend to build an international brand and export our well – packaged tea to other countries of the world.
OBJECTIVES
– Maintain positive, strong growth each year not withstanding seasonal sales patterns
-To initiate a relationship with bulk purchasers or dealers to reach far places in Nigeria
– Achieve a comprehensive dissatisfaction simultaneously
-To increase the profit margin by adequate percentage each quarter through efficiency and economy of scale
-To maintain a significant research and development and advertisement budget to enhance future product developments.
Our Goal
Provide high quality tea of international standard

To reach the nook and cranny of Nigeria, establishing our brand

To set a pace in the flavoured tea beverage industry of Nigeria

Retain clients to generate repeat purchases and initiate referrals.

Consistent improve on productivity.

Lowering overall costs whilst increasing efficiency.
THE MOTTO
Creativity, Productivity and Innovation
CORE VALUES
Excellence

Creativity

Availability
MILESTONE
Business name registration and opening of cooperate bank account

Lease of facility: completed

Purchase of delivery van: completed

Stocking of factory with necessary raw materials and equipment: completed

Drafting of employee's handbook: completed

Recruitment of staffs in progress

Graphic Designs of company logo and Printing of packaging, marketing/promotional materials: in progress

Website set-up, online store set-up, digital marketing and radio jingles: in progress

Necessary insurance and license like health, fire safety arrangement, assets insurance: secured
KEY TO SUCCESS
Quality and Excellent Service:
we make quality, highly nutritious and tea that is well packaged maintaining an excellent relationship with our clientele (distributors, dealers and wholesalers) which are not available everywhere. This is essential for maintaining a long lasting profitable and healthy company.
Reliability:
We are reliable and timely in deliveries. We never go below our standard of integrity, honesty and authenticity
Administration
we are committed to serve customers, prepare accurate billing, follow-up on orders and other documentation, and maintain a close watch on expenses and collection of accounts receivable.
Staff
Our staffs are qualified and experienced in the environment of this company, we ensure that we conduct frequent training and seminars to improve on the efficiency of our workforce.
Read Also:  Executive Summary of Secondary school Business Plan in Nigeria
Product /services
PATILAD Tea is a tea establishment that deals in different flavors of tea. Our tea will be an unusual substitute to traditional tea whilst still providing all the best experience to our different customers.
PATILAD Tea's intention is not to make only revenue but also to make sure we have a healthy margin always. The tea and beverages tastes so good we don't need to add any colors or artificial flavor
so we keep them simple. The tea comes in different packs of natural flavors and non-flavored ones. Our products are highly produced with a carefully selected material so we can be confident of optimum results.
Management team
Dayo Adetiloye- He is the founder and owner of PATILAD Tea; he has a B.Sc in Food Science, a Diploma in Business Administration. He is well experienced in managing businesses. He is responsible for the overall strategic direction of PATILAD Tea, communicates and ensures the implementation of the vision and objectives of the organization to employees. He constantly evaluates the success of the organization.
Claro Johnson– She is a chattered accountant and has a master's degree in business administration. She is also a certified project manager and will be assistant administrator and also in charge of book keeping, financial
balancing, account management and projects head. She has a 8years experience in auditing, worked with Ascon firm in Lagos and Oris food co, in Ogun State.
Silas Filani – He finished Agricultural-engineering from FUTA, a certified member of NSE He is the lead engineer and projects supervisor, he is in charge of maintenance and installation of all factory equipment, he also train new recruits on factory safety measures, equipment operation and management.
Kemi Philips- She is head of sales marketing, she studied business administration from Uniben and she is a certified sales and marketing professional and has a 7years experience from Bright Foods. She has the following task:
In charge of conducting marketing research on how best to retain and attract customers

Carries out retail services on behalf of the organization

Places adverts on print, electronic and social media on behalf of PATILAD Flavor Tea.
Financial Plan
Salaries and rent are the two major expenses, while depreciation is another significant cost that will increase as the company develops.

We want to finance growth through cash flow and also through investor grants or investment bank loans.
   Important Assumptions
Cash Sales: Projected gross sales will be based on the average of the monthly revenues of overall sales.
Other Income: This income is generated through the provision of our tea and related products and services.
Cost of Goods Sold: This figure is based on a figure of 35% of revenues, which is the industry corporate standard.
Payroll: This figure is based on the full-time owner-manager position, the counter supervisor and the part-time staff. We accept cash and checks, Visa, MasterCard, online transfers Express. All sales paid via credit cards will be deposited in our business checking account within 48 hours.
The business will reach positive cash flow in its 2nd year of operation, allowing for expedited repayment of its loan obligations, as well as for dividends to be paid to the owners.  Revenue will top N10, 000,000,  and profit will reach about N2o,ooo,ooo in the 2nd year of operation.
For the remaining part of this business Plan, including the detailed financial analysis, call any of our business plan consultants on 08105636015 or 08076359735 or send me an email at dayohub@gmail.com .
We help institutions and organizations to write concepts and implement Business Plan and also train on business Plan writing in Nigeria.
We can help you write a detail, strong and winning business Plan for any use.
Call any of our business plan consultants on: 08105636015, 08076359735
or Send me an email at: dayohub@gmail.com .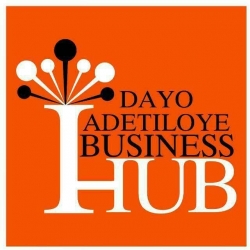 Dayo Adetiloye
(B.Agric, MBA)
08105636015, 08076359735

Serial Entrepreneur - International Business Planning Consultant - Speaker - Trainer - Author - Blogger - Network Marketing professional.

- 2018 SME Business Trainer and Coaching Advisor at GIZ for SME Loop.
- 2018 YALI RLC Online Cohort 9
- 2017 Fellow, Inspire Africa Train-the-Trainer Entrepreneurship programme sponsored by US Consulate Lagos and the Dickey Center, U.S.A.
- 2016 Fellow, Tony Elumelu Foundation Entrepreneurship Programme
- 2015 Top 50 Innovative Entrepreneurs, BET5 by Diamond Bank and EDC, PAU.

He is an alumnus of Enterprise Development Centre (EDC) of the Lagos Business School (LBS), Pan-Atlantic University (PAU). Through his training, mentoring, speaking and coaching programmes, he has empowered many young people over the years to start and grow their own business, build wealth, create multiple streams of income and achieve financial independence.

- He is a Certified Trainer in Design Thinking by the U.S Consulate, Lagos and the inspire Africa Entrepreneurship Institute.