Executive Summary of Furniture Business Plan in Nigeria
Introduction
Patilad Ltd is a thriving and dynamic furniture manufacturing firm located in the heart of Abuja. We specialize in the manufacture of household furniture, outdoor and office furniture. We use the very best materials available including post formed wood (MDF or HDF) which comes in colors or from seasoned wood which is treated to make the products and sprayed to a color afterwards. Technically the bulk of our work can be categorized into upholstery, mortising, tenour and installation for clients like wooden floors, doors and their locks, post-made cabinets etc. We also do maintenance services on existing furniture products.
The Company
Patilad Ltd. is an Abuja-based company, located in Area 10 Abuja; in an ideal location highly suitable for this kind of business. We are seeking to have an expansion of our facilities and procure new machines and equipment that will help us satisfy our teeming clients and customers better, faster and more cost-effective.
Patilad Ltd. will manufacture a wide range of household furniture (living room, dining room and bedroom furniture, upholstered, coffee tables, sofa tables, end tables, sofas, love seats, chairs, bookshelves, ottomans, display cabinets, consoles and TV stands and otherwise), outdoor and office furniture (Desks and home office goods, lamps, recliners, rugs and outdoor furniture). We are set to services a wide range of clientele in and around Abuja – Nigeria.
Patilad Ltd.'s management team is led by Dayo Adetiloye as Chief Executive Officer/Managing Director, who has extensive knowledge of the industry. The 6 years old company presently has five temporary employees, three permanent employees and three trainees. Upon reception of funds, we intend to double this figure. More details present under personnel plan.
Products
Patilad Ltd. is in the furniture manufacturing industry to manufacture home, office and outdoor furniture to service a wide range of clients and of course to make profits, which is why we will ensure we go all the way to give our clients and potential clients options.
Our product offerings includes;
Manufacturing of household furniture (living room, dining room and bedroom furniture, upholstered, coffee tables, sofa tables, end tables, sofas, love seats, chairs, bookshelves, ottomans, display cabinets, consoles and TV stands and otherwise),

Manufacturing stationary sofas/sofa-sleepers

Manufacturing metal household and office furniture
    Read Also: executive-summary-of-general-cleaning-business-plan-in-nigeria
The Market
In Nigeria it is no gain saying the furniture manufacturing industry has the widest range of customers; almost everybody on planet earth has one or more things that they would need in their houses or offices from a furniture retail store. It is difficult to find households and office facilities without one form of furniture or the other.
In view of that, we have positioned our furniture manufacturing company to service the residence of Abuja – Nigeria and every other location where showroom with outlets will be located all over key cities in the Nigeria. We have conducted our market research and feasibility studies and we have ideas of what our target market would be expecting from us.
We are in business to manufacture a wide range of furniture to the following groups of people and corporate organizations;
Households

Bachelors and Spinsters

Corporate Executives

Business Owners

About to wed couples

Corporate Organizations / Offices

Government Offices

Schools and Students (Library inclusive)

Churches and other religious centers

Studios, Showbiz Business owners
Management
Management will be responsible for supervising and participating in the daily operations of the facility. Management consists of:
Dayo Adetiloye Chief Executive Officer/ Managing Director (Administration), Full Time

Jumobi Oyebade, Managing Director (Production), Full Time
Financial Considerations
The company is seeking Five million Naira (N5 000 000.00) in both short-term and long-term loans to finance the purchase of Patilad Ltd.'s new farm, upgrade the facilities, and cover start-up expenses and first year losses. The company will make a profit of N3 843 950 in the first year of its operations. We do not expect to have any cash flow problems in the next four years of operations.
 For the remaining part of this business Plan, including the detailed financial analysis, call any of our business plan consultants on 08105636015 or 08076359735 or send me an email at dayohub@gmail.com .
We help institutions and organizations to write concepts and implement Business Plan and also train on business Plan writing in Nigeria.
We can help you write a detail, strong and winning business Plan for any use.
Call any of our business plan consultants on: 08105636015, 08076359735
or Send me an email at: dayohub@gmail.com .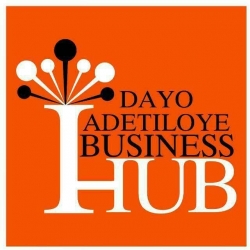 Dayo Adetiloye
(B.Agric, MBA)
08105636015, 08076359735

Serial Entrepreneur - International Business Planning Consultant - Speaker - Trainer - Author - Blogger - Network Marketing professional.

- 2018 SME Business Trainer and Coaching Advisor at GIZ for SME Loop.
- 2018 YALI RLC Online Cohort 9
- 2017 Fellow, Inspire Africa Train-the-Trainer Entrepreneurship programme sponsored by US Consulate Lagos and the Dickey Center, U.S.A.
- 2016 Fellow, Tony Elumelu Foundation Entrepreneurship Programme
- 2015 Top 50 Innovative Entrepreneurs, BET5 by Diamond Bank and EDC, PAU.

He is an alumnus of Enterprise Development Centre (EDC) of the Lagos Business School (LBS), Pan-Atlantic University (PAU). Through his training, mentoring, speaking and coaching programmes, he has empowered many young people over the years to start and grow their own business, build wealth, create multiple streams of income and achieve financial independence.

- He is a Certified Trainer in Design Thinking by the U.S Consulate, Lagos and the inspire Africa Entrepreneurship Institute.