How Bridge Loans Work—How You Can Benefit From Residential Bridge Loans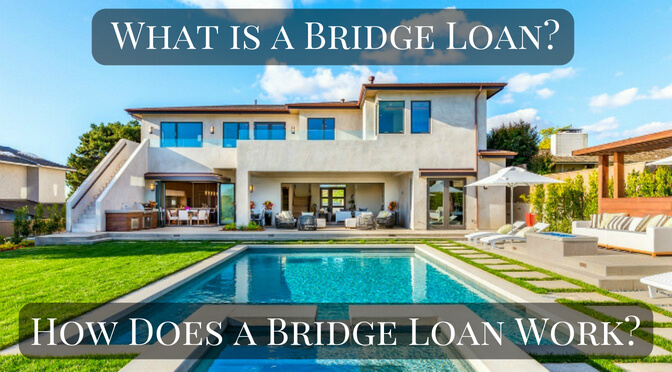 All the projects need financing and it is not always the case that you can meet these finances yourself. You have to depend on external resources at times so that you may accomplish your project smoothly and timely. These external resources may also be the various types of loans from a number of banks or financing institutes. These loans, if taken timely and used properly, can benefit the borrower a lot.
What are the bridge loans?
Those who want to purchase a new property before selling their old one can benefit from the bridge loan most. In fact, the bridge loan is a significant source to generate the funds if you are in the middle of the property transaction. For those who don't know what a bridge loan or an estate loan is, it is necessary to tell them. It is a loan you can get from the state or the private lenders as a short-term borrowing taken out for the purpose of temporary financing. The motive has to be just one, the purchase of a new property. The loan is secured by some type of collateral, most often the property being sold or the real estate being financed by the loan.
Some benefits of getting the residential bridge loans.  
The bridge loan is offered by the selected banks and some residential bridge loan lenders.

The bridge loan is typically good for at least six months since it is a short term borrowing. But, it can be extended up to a full year, matching the ease of the borrower.

Bridge loans can be organized in different methods depending on the borrower's need.

The interest rate is usually fixed and is 2% or more above the average fixed-rate product.

The interest rate can vary widely with respect to various terms and fees. This means that you will get a customized solution for your unique purchase.

A borrower may be able to secure better rates by getting both the bridge loan and the long-term mortgage from the same lender.
How you are at the benefit when you are taking residential bridge loan.
The biggest advantage a homeowner is getting here is the ease of making the new transaction without waiting for the first one to get completed. The buyers can focus on purchasing the property they want without the restrictions of having to sell their old one first. It has been observed in many cases, that selling a property takes more time than purchasing one.
Read Also: how-to-apply-for-2019-agriculture-young-entrepreneur-challenge-fund
Promo! Promo!! Promo!!! Click here to get our business plan for 10,000 Naira....
- click here.
No more rental costs and hotel stays.
Selling an old piece of property is particularly tricky and the partial or the whole funds-transfer requires time. You may miss a good deal waiting for the money to reach your pockets, and if you have decided on the residential bridge loan, you will have the roof above your head back without worrying about anything else.
Contingency quotations can be avoided.
Another advantage of a bridge loan is that it allows the buyer to avoid a contingent offer — one that relies on the sale of another property.
No need to rush with your purchase—take your time to decide what should be bought.
In a cutthroat real estate world, the bridge loan allows the buyer to move quickly with an offer. If the seller is pushing for a quick sale, a borrower can move forward immediately. There is no need to make pauses between the transactions. The purchaser who can move ahead without having to wait for his old property to be sold will often have leverage over other buyers.
Such are the benefits of availing the bridge loans for boosting up your business.
To download Free Final Year Project Topics and other Research Material sorted by department
- click here
Learn How I Became A Nigeria Millionaire Blogger And How You Too Can....
- click here.
Dayo Adetiloye
(B.Agric, MBA)
08105636015, 08076359735

Serial Entrepreneur - International Business Planning Consultant - Speaker - Trainer - Author - Blogger - Network Marketing professional.

- 2018 SME Business Trainer and Coaching Advisor at GIZ for SME Loop.
- 2018 YALI RLC Online Cohort 9
- 2017 Fellow, Inspire Africa Train-the-Trainer Entrepreneurship programme sponsored by US Consulate Lagos and the Dickey Center, U.S.A.
- 2016 Fellow, Tony Elumelu Foundation Entrepreneurship Programme
- 2015 Top 50 Innovative Entrepreneurs, BET5 by Diamond Bank and EDC, PAU.

He is an alumnus of Enterprise Development Centre (EDC) of the Lagos Business School (LBS), Pan-Atlantic University (PAU). Through his training, mentoring, speaking and coaching programmes, he has empowered many young people over the years to start and grow their own business, build wealth, create multiple streams of income and achieve financial independence.

- He is a Certified Trainer in Design Thinking by the U.S Consulate, Lagos and the inspire Africa Entrepreneurship Institute.