Deadline: 5 October 2018
Do you have an idea that has the capacity to improve human capital and thereby positively impact your community, your country, and/or society at large? If yes, then the Youth Summit 2018 Competition gives you the opportunity to share your idea, connect with peers and high-level experts, and explore how to bring your idea to the next level.
The World Bank Group is calling all young social entrepreneurs to submit an innovative idea that contributes to building human capital, the greatest asset of economies globally.
The purpose of this competition is to challenge young people to solve problems that
enhance the foundations of human capital by addressing challenges related to childhood education, health, and nutrition;

cultivate the skills, knowledge, and well-being of adults in order to improve the capacity of individuals to reach their full potential in an uncertain future.
The competition provides a forum for young people to identify problems in their communities related to the two pillars of human capital and craft their own innovative solutions. In doing so, it aims to inspire, stimulate entrepreneurial problem solving, and create dialogue on innovative ways to unlock obstacles that have traditionally hindered investment in the potential and quality of life of individuals.
Theme
The theme for the 2018 Summit is Unleashing the Power of Human Capital.
Benefits
Finalists will join the Youth Summit 2018, taking place at the World Bank Group Headquarters, Washington DC.

The Youth Summit will cover all travel expenses and lodging in Washington DC for up to three nights for one representative from each finalist team.

The entire morning of the second day of the Summit will be dedicated to showcase Finalists' ideas. Finalists will present their proposal in front of a Judging Panel and Summit attendees – presentations will be live-streamed. One of the winners will be designated by the Judging Panel, and another winner will be designated by the audience.
Eligibility Criteria
The competition is open to individuals or teams of 1-4 people aged 18 to 35, from all over the world. Prior entrepreneurial experience or business background is not required all individuals with the drive to innovate are encouraged to participate, including professionals from business or policy, students and academics, NGO leaders, government officials and start-up founders.

Participants should propose an innovative and action-oriented idea on how to boost the foundations of human capital for children and/or enhance the skills, knowledge, and health of adults. The proposed solution (i) can be aimed at business or policy (e.g., product, service, program, policy, course, initiative, etc.), (ii) should solve a specific problem or challenge, and (iii) address at least one of the human capital subthemes in the two pillars below.

Pillar I: Building the foundations of human capital[1] subthemes:

Infant care and/or maternal health

Childhood and/or early youth education

Childhood health and/or nutrition

Pillar II: Maximizing individual potential[2] subthemes:

Life-long learning & training

Adult & elderly health
For more information, visit: WORLD BANK SITE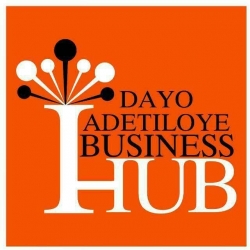 Dayo Adetiloye
(B.Agric, MBA)
08105636015, 08076359735

Serial Entrepreneur - International Business Planning Consultant - Speaker - Trainer - Author - Blogger - Network Marketing professional.

- 2018 SME Business Trainer and Coaching Advisor at GIZ for SME Loop.
- 2018 YALI RLC Online Cohort 9
- 2017 Fellow, Inspire Africa Train-the-Trainer Entrepreneurship programme sponsored by US Consulate Lagos and the Dickey Center, U.S.A.
- 2016 Fellow, Tony Elumelu Foundation Entrepreneurship Programme
- 2015 Top 50 Innovative Entrepreneurs, BET5 by Diamond Bank and EDC, PAU.

He is an alumnus of Enterprise Development Centre (EDC) of the Lagos Business School (LBS), Pan-Atlantic University (PAU). Through his training, mentoring, speaking and coaching programmes, he has empowered many young people over the years to start and grow their own business, build wealth, create multiple streams of income and achieve financial independence.

- He is a Certified Trainer in Design Thinking by the U.S Consulate, Lagos and the inspire Africa Entrepreneurship Institute.