Bee-keeping (Apiary) Business Plan in Nigeria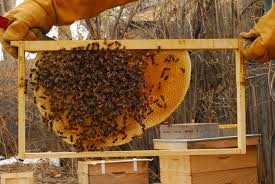 This sample Bee-keeping (Apiary) Business Plan In Nigeria can be used for Grant Applications, Bank Loans, Proposal writing, Business Concept Note, Competitions etc.
Bee-keeping (Apiary) Business Plan In Nigeria is a lucrative farming business that needs a lot of planning to start and a business coach like Dayo Adetiloye to help you start the Implementation.
Description of Business
Industry – Microlivestock Farming

Business Description of Bee-keeping (Apiary) Business Plan In Nigeria
Patiladwonder Solutions International is involved in production of natural unadulterated pure honey and its associate products such as bees wax, propolis, etc. to Nigeria and international market
The farm is located in Osun state.
The benefits of my products and services are
Large scale production of natural unadulterated pure honey

Excellent varieties of packages and size of natural unadulterated pure honey at affordable prices

Our products are available in considerable large quantity so as to meet the needs of local industries in need of honey and its associate products in Nigeria.
Read also: Piggery Business Plan in Nigeria
My business meets a need and demand for hunger and provision of a multipurpose nutraceutical product in Nigeria
There are over 170 million people in Nigeria ready to access our packages product for food consumption, raw materials for confectionery industry, and the international market are waiting for more supplies.
Management Team of Bee-keeping (Apiary) Business Plan in Nigeria
Describe the benefit that you and your proposed staff will bring to the business, including expertise (technical), track record (practical) and any relevant training in the Industry.
– Adejumobi Ademola OYEBADE- Has over 7 years' experience in bee keeping (Apiary) business. He is a graduate of Animal Sciences from Obafemi Awolowo University, Ile-Ife. He will be in-charge of day to day activities of the business.
– Dayo Adetiloye- (B Agric, MBA, PMP) : He has over 12 years' experience in the industry. He also has a Bachelor's degree in Agriculture with specialization soil science with masters in business administration. He is a project management professional. He is our business development strategist and a strategic partner.
We manage the business to generate cashflow for profitability and expansion.
Our experience in the industry brings competence and credibility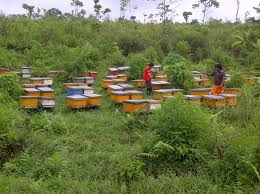 My staff and I bring operational skills, processing skills, packaging skills, and marketing skills and customer service to the business.
Materials For Bee-keeping (Apiary) Business Plan In Nigeria
Describe the main materials, equipment or expertise that you will need to create your product or service. State their availability, location and price. Provide any additional relevant information.
Bee hives, bee suits, smokers, buckets, jungle boot, knives, wheelbarrows, basins, honey extractor, Packaging machine, weighing scales, stand-by generator, rubber plastics of different sizes, nylons for packaging, Sealing machine.
COMPETITOR ANALYSIS FOR BEE-KEEPING (APIARY) BUSINESS PLAN IN NIGERIA
Explain why your product or service is so good that people will buy from you at a price that will give you a sufficient return (your competitive advantage)? Give two examples.
People buy from us because of the following reasons:
Our honey is produced from multifloral plants and is NAFDAC certified.

Our honey is pure, unadulterated and natural.

Our Prompt delivery service as people can order their bulk purchase of cassava derivatives on line.

Our Customer Care services
MARKET ANALYSIS AND MARKETING PLAN FOR BEE-KEEPING (APIARY) BUSINESS PLAN IN NIGERIA
Describe how you will market your products and services e.g. through sales, technical staff, agents, distributors, direct etc.
Word of mouth from satisfied customer

Online marketing though company website with a blog, social media marketing like facebook page and ads, Google ads.

Free seminars

Magazine publications

Souvenir like hand band, face cap, shirt, biro, etc.

Partnership with secondary and tertiary institution to market our trainings

Direct selling to parents through handbills.
Related: Creche, Nursery and primary school Business Plan in Nigeria
To get the remaining part of this Bee-keeping (Apiary) Business Plan In Nigeria and to also help your organisation to implement Bee-keeping (Apiary) Business Plan In Nigeria
Or
To help you write a detail, strong and winning business plan for any use.
Call me on:08105636015, 08076359735
or Send me an email at :dayohub@gmail.com.
Click to learn this business and all the industry trade secrets with the technical knowledge for a fee



Click here to access my free E-book and newsletter on Grants opportunities in Nigeria and other business opportunities and information to help you discover, develop and fulfill your business potential
http://dayoadetiloye.com/Optin%201.html
(B.Agric, MBA)
08105636015, 08076359735

Serial Entrepreneur - International Business Planning Consultant - Speaker - Trainer - Author - Blogger - Network Marketing professional

- Fellow, Inspire Africa Train-the-Trainer sponsored by US Consulate Lagos
- Fellow, Tony Elumelu Foundation Entrepreneurship Programme
- Top 50 Innovative Entrepreneurs, BET5 by Diamond Bank

He is an alumnus of Enterprise Development Centre (EDC) of the Lagos Business School (LBS), Pan-Atlantic University (PAU). Through his training, mentoring, speaking and coaching programmes, he has empowered many young people over the years to start and grow their own business, build wealth, create multiple streams of income and achieve financial independence.
Latest posts by Dayo Adetiloye (see all)